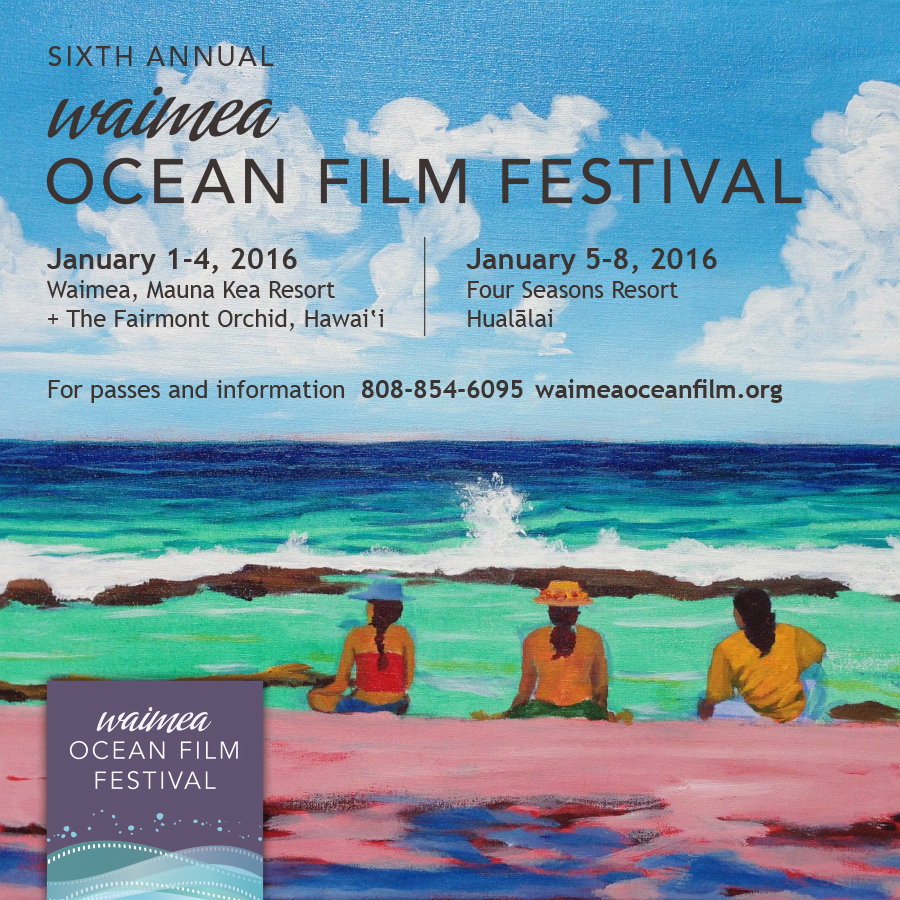 The Waimea Ocean Film Festival, is truly a world class event with something for everyone. It takes place January 1-4 in Waimea, Mauna Kea Resort and The Fairmont Orchid and January 5-8 at Four Seasons Resort Hualālai.
This year I have the 4 day pass for $165 on the recommendation of friends who loved immersing themselves in the many films and events. They were able to come and go throughout the day as well as evenings. There is also a 6 punch pass which is transferable for $85 and individual film blocs at $15.
There are over 60 films, speakers, and filmmakers, exhibits or Q & A. Festival categories include: ocean experience including surfing & paddling; ocean environment, including what we do on land; as well as Hawaiian and other island cultures, their history and the people.
My associate Emily T Gail, Kohala Estate Realty is a big supporter of the Waimea Ocean Film Festival. As host of the Emily T Gail Show espnhawaii.com she is a supporting sponsor of the Waimea Ocean Film Festival.
Here is what Emily suggests:

"Go to waimeaoceanfilm.org and download the schedule and exciting program telling all about the films and events. Plan what films you want to see because you will get caught up in wanting to attend as many films and events as you can whether during the day or evening.The films you may want to attend are at multiple venues, days, and times ... organized beautifully to fit your schedule day or evening. Without a doubt you will leave inspired and grateful, and often be on the edge of your seat as you see and hear the great things people are doing."
I've heard people use all kinds of expressions about their experience at the Waimea Ocean Film Festival from educational and cultural to exciting and fun and a wonderful opportunity to see their friends and meet new people.
Emily and I feel it is all of those and more and look forward to seeing you there!