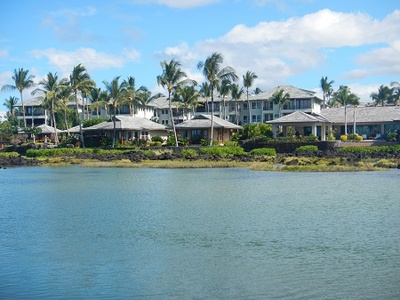 Kolea at Waikoloa Beach Resort is a beautiful new gated community located in the highly sought after South Kohala real estate market. Homebuyers can find a selection of Ocean view villas and private single-family homes at Kolea featuring quality construction, with lots of unique artsy details. The private residences adjacent to the villas are all custom works of architectual beauty, with close-up ocean views to die for.
If you're shopping for a vacation home, it doesn't get much better than the high-end vacation villas at Kolea. These luxurious villas are popular with 2nd home buyers and vacation renters alike, making them an ideal investment option for any savvy homebuyer. The nearby Kolea Beach Club also features shared amenities with tropical views of 'Anaeho'omalu Bay. Kolea homes for sale offer the ultimate resort lifestyle at Waikoloa Beach Resort.
KOLEA VILLAS & HOMES FOR SALE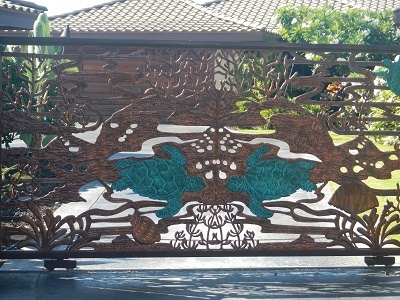 Homebuyers have several options when it comes to Kolea real estate. Closest to the water, are Kolea's impressive 5-bedroom homes, some of the only ones you will find in the Waikoloa Beach Resort. Offering the ultimate in high-end living, each of these stunning residences features its own private infinity pool and recreation hale. Waterfront views are perfect for whale watching and romantic sunsets.
Right behind Kolea's single-family homes, you will find a number of villas for sale and rent. Homebuyers can choose between 2-bedroom (50 units in all) and 3-bedroom (76 units in all) spacious villas, most of which offer ocean views from the third level.
AMENITIES NEAR KOLEA
Kolea residents are never far away from a round of premier golf. Waikoloa Beach Resort is home to two championship golf courses in the Kings' Course and the Beach Course.
Kolea also offers shared amenities like a resort-style outdoor pool, a lava rock jacuzzi, and ancient Hawaiian fish ponds.
Kolea Villas for sale are also located close to the following amenities:
RECREATION
'Anaeho'omalu Bay ("A" Bay)
Waikoloa Kings' Course
Waikoloa Beach Course
Honoka'ope Beach
Waikoloa Petroglyph Reserve
SHOPPING, LEISURE & SERVICES
Queens' MarketPlace
Island Gourmet Market (Groceries)
Kings Shops
Lava Lava Beach Club (music, fun, food, drinks on the sand!)
DINING
Sansei Seafood Restaurant & Sushi Bar (Japanese)
A-Bay Grill (casual Sports Bar and cafe)
Koa Table (Hawaiian)
Romano's Macaroni Grill (Italian)
Paradise Pizza & Grill (Italian)
Island Fish & Chips (Seafood)
Roy's Waikoloa Bar & Grill (Hawaiian Fusion)