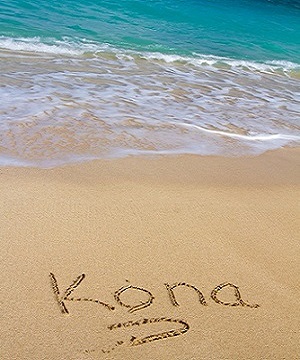 As the largest city on the west side of the Big Island, Kona offers job and housing opportunities not always available in other areas of the Big Island. Every year, thousands of international visitors flock to Kona for its warm, sunny weather, magnificent natural scenery and small-town allure. Kona is a major tourist destination and has a convenient location near the Kailua-Kona International Airport.
If you've been thinking about investing in real estate on the Big Island, be sure to check out Kailua-Kona! Whether you're looking to purchase a house, condo, vacation home, or commercial property you can be sure that Kona real estate has much to offer. The area is highly desirable for a reason, making it a fantastic place to call home.
| | | |
| --- | --- | --- |
| All Listings | | $100,000 - $200,000 |
| $200,000 - $300,000 | $300,000 - $400,000 | $400,000 - $500,000 |
| $500,000 - $600,000 | $600,000 - $700,000 | $700,000 - $800,000 |
| $800,000 - $900,000 | $900,000 - $1,000,000 | Over $1,000,000 |
REAL ESTATE PRICES IN KONA
A family looking for a move-in ready home may find just the right one starting at $ 400,000 but homes between $ 400,000 and $ 500,000 are a rarity, and are snatched up quick. Average Median prices for homes are largely in the $ 500,000 to $ 700,000 range. There are new homes available you can buy off the plans in "just launched" developments. Yes, Kona is booming and developers have found us! List prices for condos start lower, often at $ 200,000 with the median price between $ 300,000 and $ 600,000. Condos can be a great option especially when buying as a second home, with plans to vacation rent while you are away. To assist, we provide full services to second home buyers and investors through our vacation rental division, Big Island Vacation Properties.
Gorgeous luxury homes are available for mainland buyers who are looking to achieve their dream of retiring in Hawaii. Look at Kohanaiki, Kukio, Hualalai, which are considered to be in the areas of North Kona. There are a wide range of housing options for homebuyers from modest homes to luxury properties and condos in every price range. Due to the area's popularity Kailua-Kona real estate listings are in high demand.
KAILUA-KONA HOMES FOR SALE: OUTSTANDING AMENITIES
As a hugely sought-after area on the Big Island, Kailua-Kona is home to stunning white sandy beaches, scenic and winding mountain roads, as well as all kinds of fantastic attractions and amenities. If you're looking to soak in some rays, Kamakahonu Beach or Magic Sands Beach. Kailua-Kona is where you can find ancient Hawaii's rich and vibrant history. Cultural gems like the Ahuena Heiau, Mokuaikaua Church, and Hulihee Palace would satisfy any history buff.
For a serene escape a visit to Sadie Seymour Botanical Gardens or Kahaluu Beach Park are relaxing as they are beautiful. Kailua-Kona is also where you will find the world-famous Kailua-Kona coffee. A trip to a local coffee plantation will develop a new found appreciation for your favorite cup of joe.