We are a boutique company with one simple goal...to offer the best specialized services to our clients and customers.
Integrity with Aloha is our WAY OF LIFE.
We help buyers select properties and negotiate the best deals. We represent sellers with the most creative marketing ideas available so that we can get the best offer for the property. We believe it is important to know about the latest market conditions, rental potential, government regulations, and upcoming developments, so that you don't have to. We are long time resort residents and know the pros and cons of each area and will act in your best interest. It's our job to look after your best interests, and we will do so at no cost to you as a buyer.
Kohala Estate Realty, LLC was formed in 2010 by broker-owner Cynthia Morgan. After working with several large corporate Hawaii real estate firms through the years, she decided form a "boutique" real estate company that would provide sellers, buyers and property owners with specialized real estate services. The need was for a more streamlined "one stop," and non-corporate experience with more flexibility and attention to detail.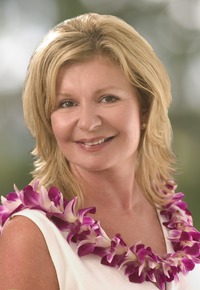 We offer luxury vacation rentals and management services through our property management division, in conjunction with our sister site Big Island Vacation Properties. Using the latest websites such as AirBnB, VRBO.com, HomeAway.com, we make it possible for owners to save money on commission rates, and to be more involved in the process. Vacationers also benefit by having a top-notch vacation experience in a luxury resort home or condo, at rates lower than luxury hotel rates in the area.
When you buy a Second home or investment property we know how important it is to have services you can trust while you are away. Kohala Estate Realty provides maintenance, cleaning and concierge services through a network of qualified associates and acts as a watchful eye over your property while you are not here.
If you're ready to start house hunting, you can search real estate listings now. To start working with an agent right away, please contact us.